Every voice deserves to be heard.
We want everyone to have a voice and feel heard – from C Space employees to our clients to the customers that we partner with around the world. We're striving to be the agency that builds DEI into our DNA, leveraging our ability to build strong relationships to enable true systemic change.
To truly live by our company promise to make business more human, we recognize that we have work to do. That's why we have built a strategy dedicated to amplifying the voice of every ONE, on every DAY, in every SPACE.
Why? As agents of the customer, we believe all people should have a voice – and that this is much bigger than C Space.
It's a strategy that reflects our belief in both the individual and the collective. It's knowing we have the power to impact every individual at C Space, our company as a whole and our broader industry – and inspire change.
We're not perfect, but we're fully invested in driving systemic change within our business.
Kisha Payton, Chief Diversity Officer, C Space
We believe in the power of n=1.
Our goal is to make every ONE feel that they belong. Even when they disagree. Even when they feel different. Even when they may be the "only one" in the room.
If we get DEI right for every n=1, we'll benefit collectively and be the spark that ignites change.
How we're making sure we build an inclusive system every DAY:
Our C Space Allies Group is focused on facilitating efforts to create a more diverse and inclusive workplace, fostering conversations around diverse perspectives in our current environment, holding C Space accountable for driving DEI changes with our clients and throughout our business by getting the company more comfortable with being uncomfortable, and escalating issues surrounding DEI. We meet monthly to create a "safe space" to discuss current events surrounding DEI.
The Allies Group hosts our DEI Book Club, which meets monthly to learn more informally about DEI through books, articles, videos, etc., and how it manifests in everyday life. Recent titles include You Can't Touch My Hair by Phoebe Robinson, Whistling Vivaldi by Claude M. Steele, Everyday Sexism by Laura Bates and So You Want to Talk About Race by Ijeoma Oluo.
C Space Employee Resource Group's (ERG's)
Our ERGs are an open forum for employees who share a common identity to support and advocate for one another in building their community, fostering a sense of belonging and establishing a larger platform to reach the wider company and beyond.

Current ERGs include:
AAPI
BIPOC Senior Leadership
Black
Disability Advocates
LatinX
Working Parents
Queer
I don't want to just ask for easy actions or accept limitations because of challenges. We all deserve dignity and equity. We all deserve to fight and be fought for because making companies more human is what we do at C Space."
Tiff Branum, Senior Consultant
We believe our commitment to amplifying voices must extend beyond our walls to reach every ONE, on every DAY, in every SPACE.
Why? As agents of the customer, we believe all people should have a voice – and that this is much bigger than C Space.
This is how we will transform the industry. Even when it seems daunting. Even when it feels too lofty. Even when we feel that we're the only ones pushing for change.
How we're making sure we reach every SPACE:
1. The DEI ThinkTank is a cross-functional group of C Spacers who are committed to embedding DEI in our DNA and transforming the market research industry.
Since our founding in 2021, we've focused on…
Building an inclusive culture with a WeAre_ manifesto inspired by interviews with our consultants.

Mobilizing clients by supporting DEI initiatives with McDonald's, Blue Cross Blue Shield of Massachusetts and more.
Transforming insights by developing a proprietary DEI Mindset Map Pilot Studyand launching inclusive screener best practices.
2. We are dedicated to being active in our broader community through support of Big Brothers Big Sisters, Bottom Line, Peace One Day and Pine Street.
We're a cross-functional team bringing together real-time learning from clients, third-party experts and our proprietary research. Our goal is to accelerate our collective learning at C Space in order to transform our business, mobilize our clients and change the industry.
We believe that building a system that's inclusive won't happen overnight. It depends on a commitment to DEI every DAY from every ONE.
Addressing systemic issues is only possible when every ONE, including leadership, shows up every DAY to make change. Because we have to do the day-to-day work that change requires.
How we're making sure we build an inclusive system every DAY:
At C Space, all our leaders (at all levels) are required to go through inclusive leadership training. We also offer all employees internal and external learning and development opportunities directly tied to diversity, equity and inclusion and close our business globally for a day dedicated to furthering our DEI mission.
We are in the process of tying core competencies and performance reviews directly to DEI to hold leadership and employees accountable.

We are dedicated to transparency on the progress we are making toward our DEI goals and conduct a biannual report on pay equity and progress by race and gender.
We recognize that we have work to do to make our DEI mission a reality.
If you're interested in joining every ONE, on every DAY, in every SPACE at C Space, check out our current job openings in offices across the globe. We only make real progress when we bring more people to the conversation, including you.
When the world isn't designed for you
Presentation by Kisha Payton, now Chief Diversity Officer, C Space, at CX Forum's Experience Summit
Sustained change doesn't happen without longterm commitment
Featuring C Space's Global CEO, Jessica DeVlieger, and Kisha Payton, Chief Diversity Officer
BACK-TO-BACK DIVERSITY-FOCUSED AWARDS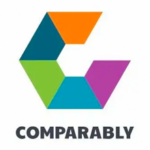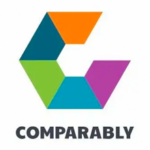 Top 25 Best CEOs for Women